custom group classes at Ladybones Print Shop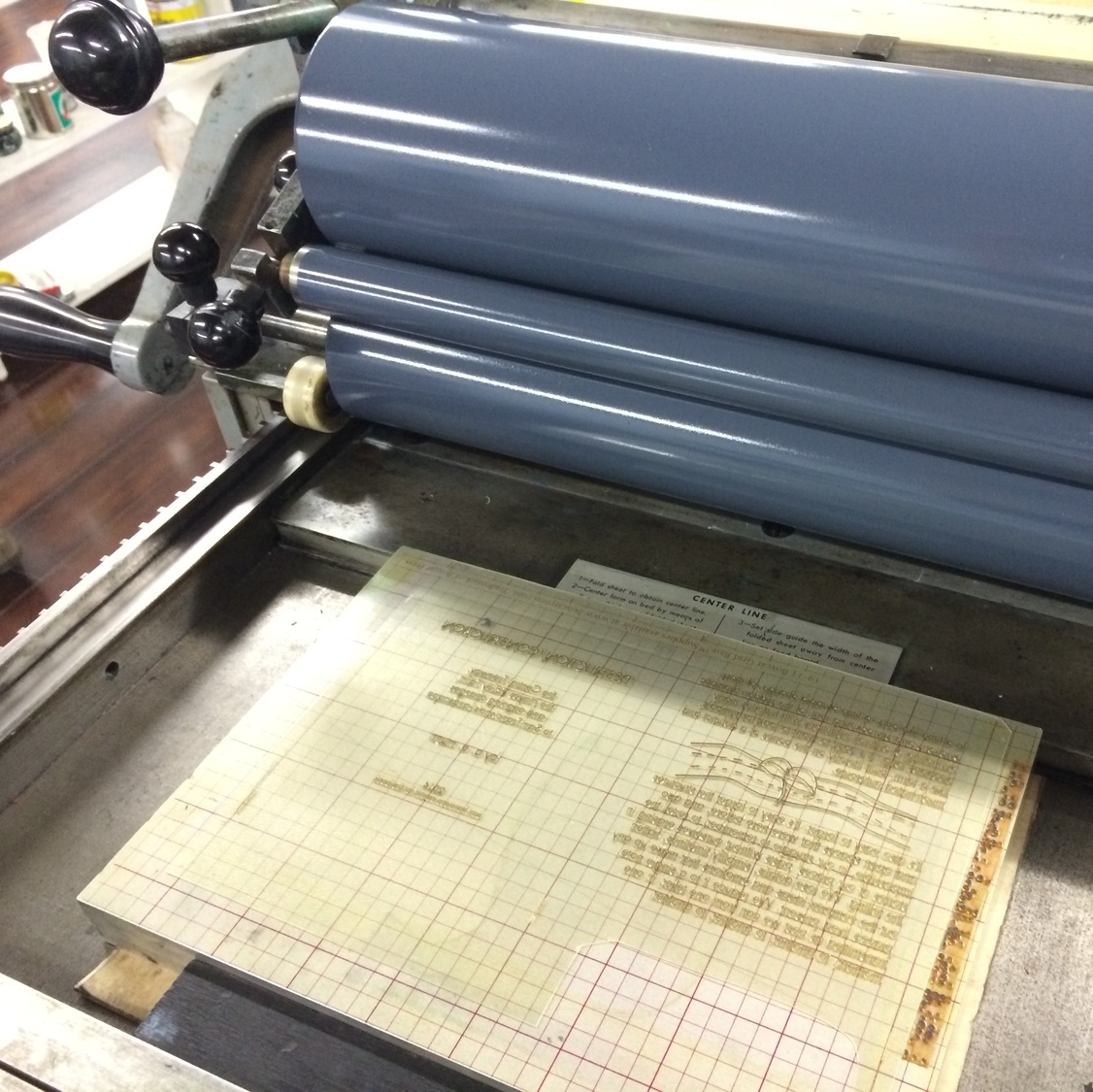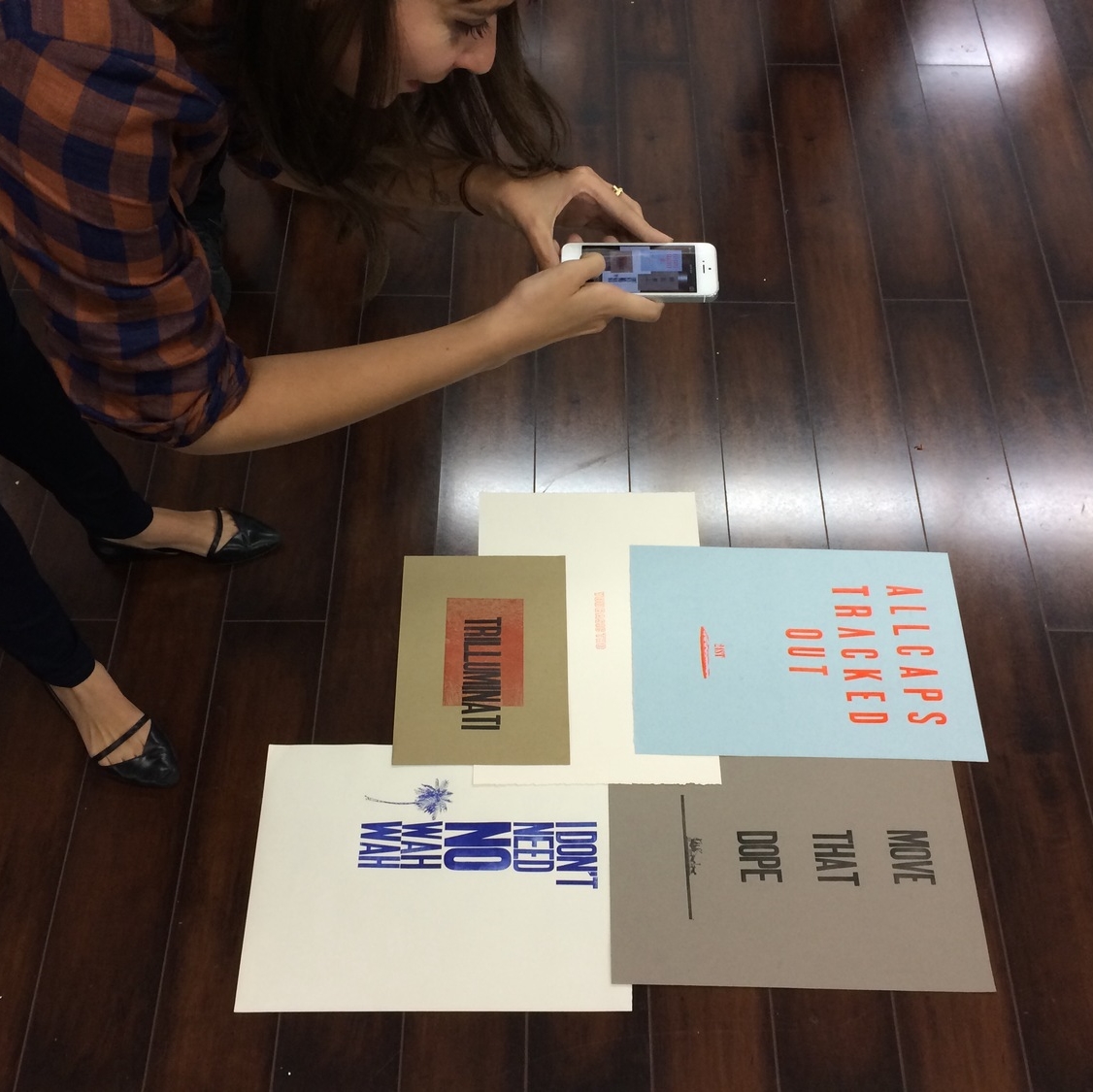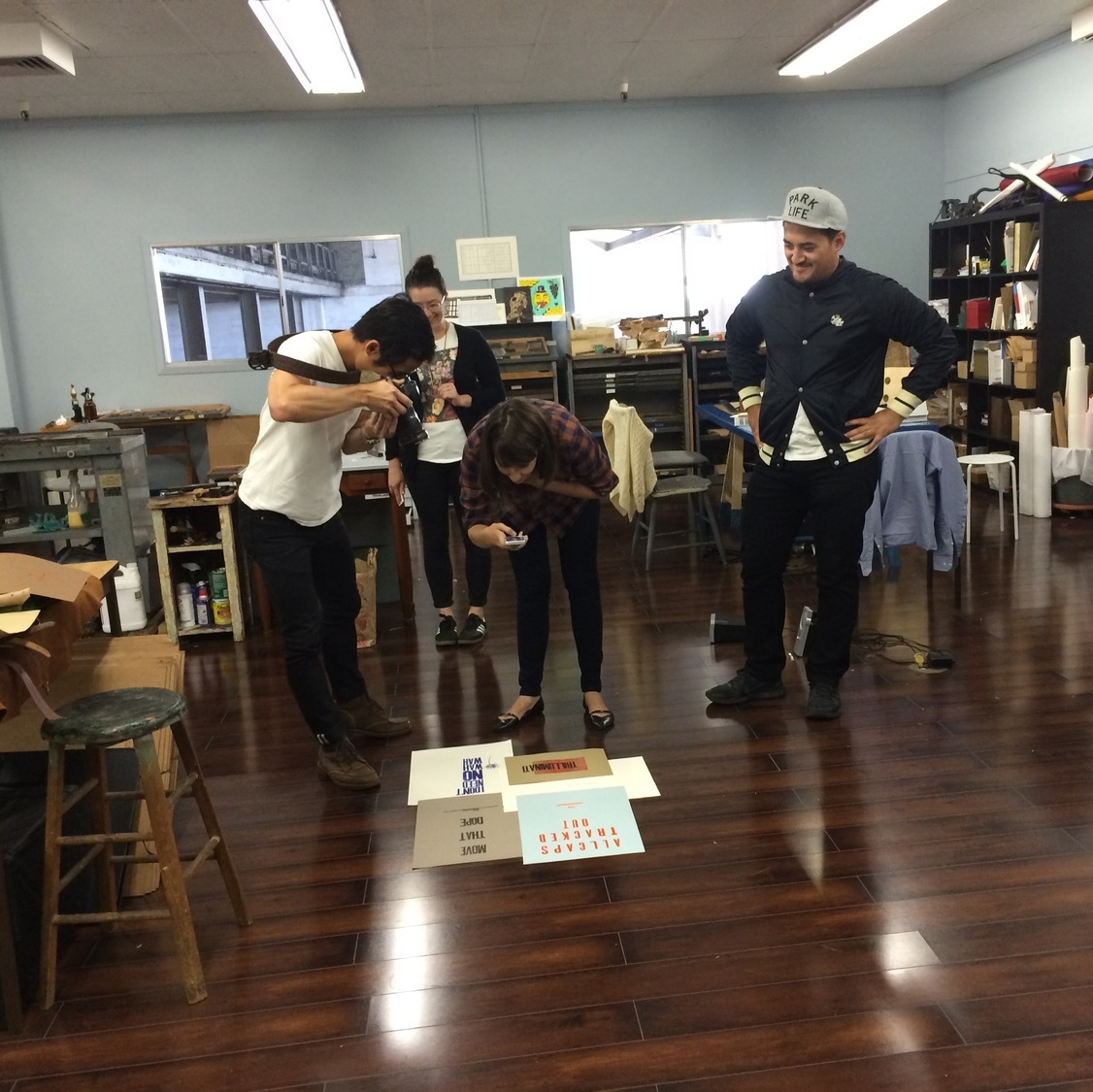 We love hosting small group events. In the past, we've done company team-building workshops, birthday parties, high school field trips, bachelorette weekend activities, and had a great time showing groups of friends a little bit about letterpress and bookbinding.

Below are three standard class activities, with pricing (on sale through the end of March!); you may choose one of these or contact us (annemarie@ladybonesprint.com) to set up a unique experience.
Personal Notebooks or Cards
3-4 hours; 2-5 students
Use wood type and/or lead type, or a small custom polymer plate to create small notebooks or stationery with your initials, a personalized message, or a small illustration.
Hand-carving option: for an additional flat fee of $150, the ambitiously creative can spend an extra hour carving your design into small linoleum blocks, for a perfectly handmade look.
Schedule a date for this class.
custom Coasters
2-3 hours; 2-5 students

Use lead type, wood type, or a custom polymer plate (no larger than 4" x 4") to create coasters perfect for any occasion.
Custom shape: for an additional flat fee of $150, the extremely design-conscious can have their coasters die-cut into non-rectangular shape; however, die-cut coasters will need to be printed on the tabletop platen press, hence will have less depth of impression.
Collaborative PosteR
2-3 hours; 2-5 students
 
Using the type and imagery that we have on-hand, create a custom poster to commemorate an event, experience, or joke with a group of friends. Or get the band together to make a crazy awesome show poster!
Custom plate: for an additional $150, you can generate your own full-size, one-color digital design to be made into a polymer plate
Schedule a date for this class