The Listerine Martini Deluxe Edition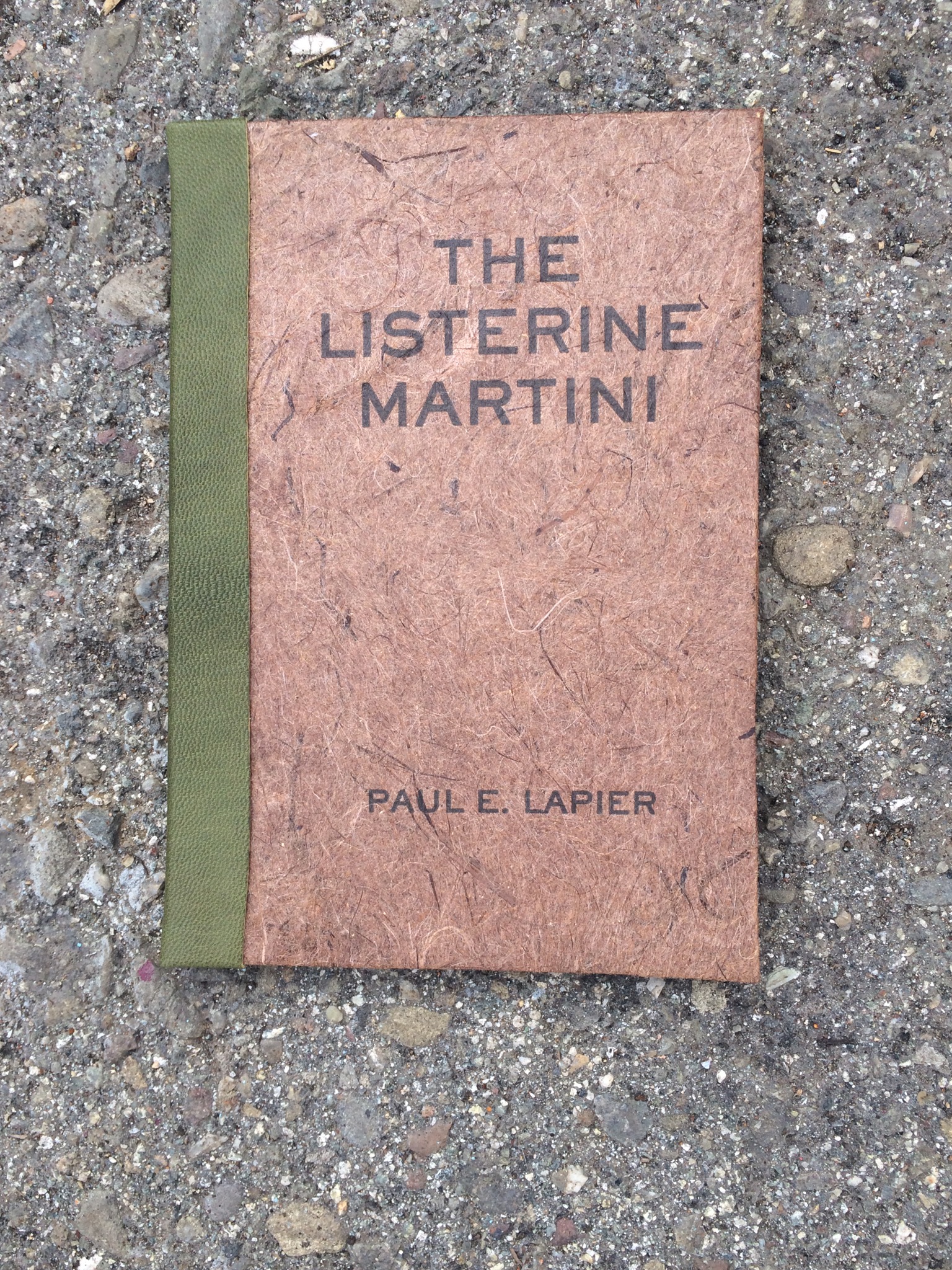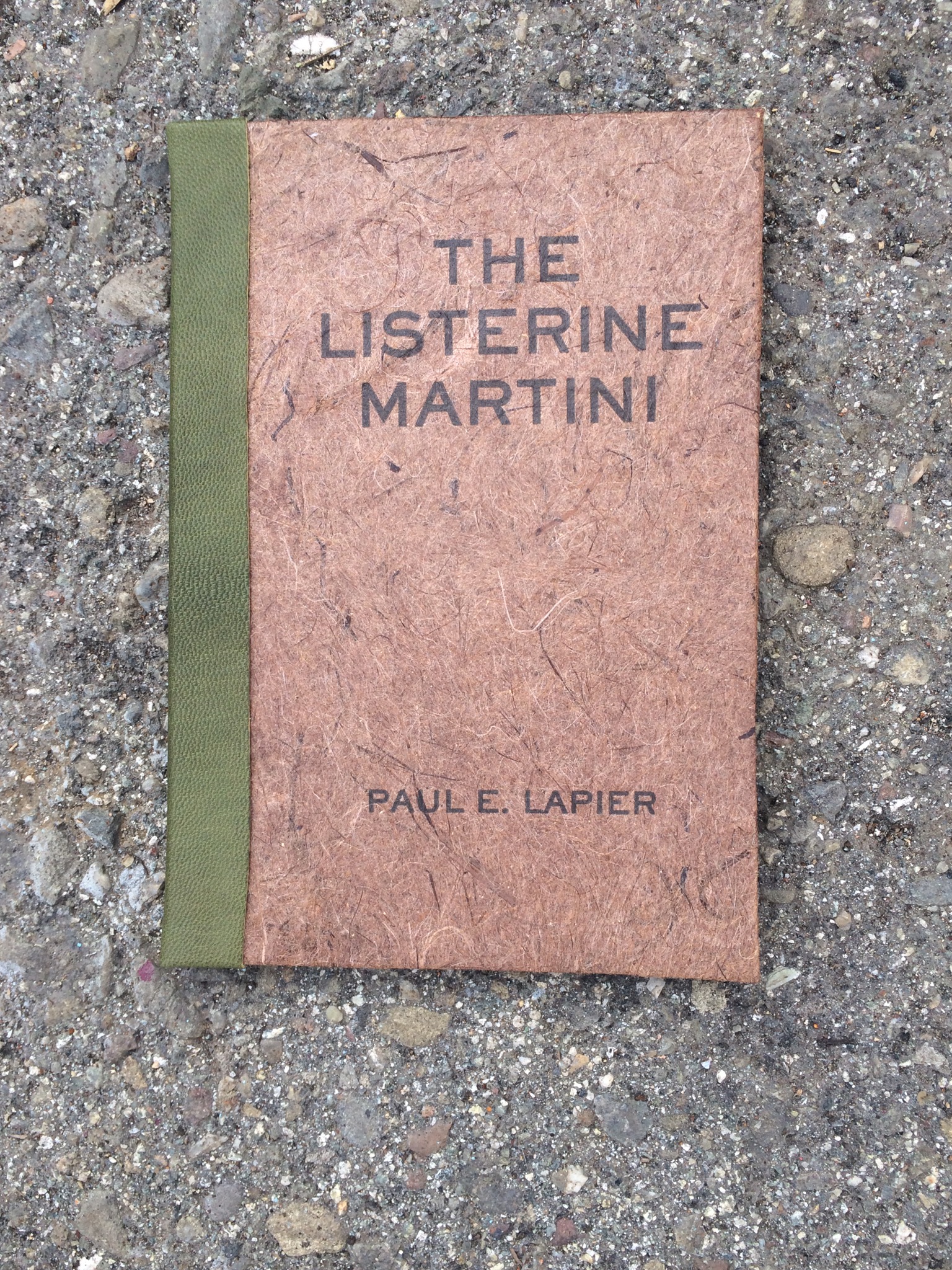 sold out
The Listerine Martini Deluxe Edition
Paul E. Rowley (Lapier) came to Ladybones through the wilds of the internet, looking for someone who could construct a chapbook with handmade paper covers. This evolved into the publication of The Listerine Martini.
The deluxe edition is hard bound with paper made from the scraps of the author's handwoven cedar hats. The spine is green vegetable tanned goat leather from Pergamena, with letterpress printed endpaper on vintage paper stock.
Praise for The Listerine Martini:
"Tiny, well-crafted universes of disquiet, humor, tenderness, and rueful irony. A brilliant achievement." – Kwame Dawes, author of Duppy Conqueror: New and Selected Poems
"Thank fucking heavens for The Listerine Martini… Push the tired contructs aside. This is good. Funny. Deadly serious. And I don't say that about all the girls." – Joan Naviyuk Kane
"La Pier's voice compels with its combination of gritty detail and bold feeling – the poems may be small but the spirit is vast." – Joseph Millar, author of Overtime
"Paul E. LaPier says, 'There is a Hole in the Middle of This Frybread' and he enters it, much like Alice going down into the rabbit-hole. What he sees is a harsh, often comical, thoroughly unique view of Native American life and lifeways. A new and exciting voice!" – Adrian C. Louis
Please allow two weeks for fulfillment prior to shipping.